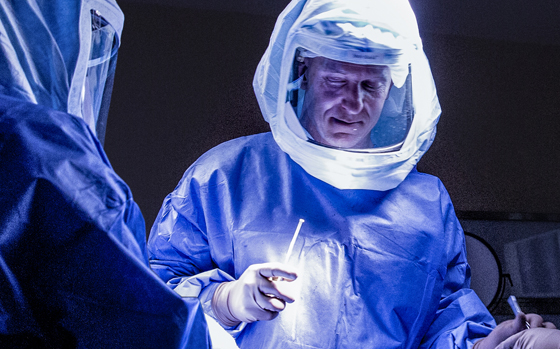 Surgical Services
At SBJI, our commitment to our patients is to provide them with quality orthopedic care. Part of the way we do this is by offering patients high quality surgical services using state of the art technology.

We are proud to be the only orthopedic surgery group in Southern New Mexico to perform navigated knee surgery on patients needing a total knee arthoplasty. Computer-assisted navigation in surgeries has been shown to produce more accurate results. Dr. Robinson was the first surgeon in New Mexico to perform this type of surgery.

Both Dr. Robinson and Dr. Carreon are dedicated to healing the patients they care for, whether this may be through surgery or non-operative measures. Only approximately 10% of all orthopedic injuries and disorders seen at SBJI are treated with a surgical procedure.

When patients do have surgery, we want to ensure that they know they will be taken care of and are in the hands of highly qualified orthopedic surgeons. SBJI has the lowest surgery complication rates in the state of New Mexico. In addition, SBJI measures and uses data to perpetually drive toward performance excellence. We compare our performance to state and national benchmarks on a regular basis and continually seek ways to improve the quality of care we give our patients.