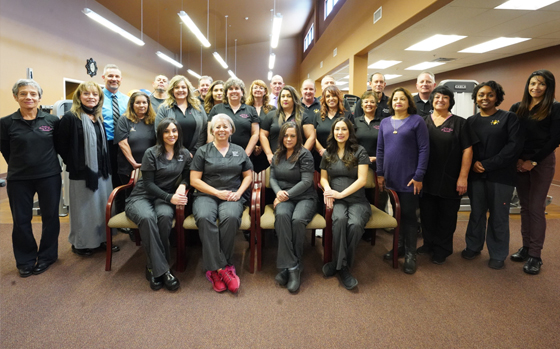 Our Practice
Our goal at Southwest Bone and Joint is to put patients first and ensure that they get the care that they deserve.
Education and skill sets are critical for every employee at Southwest Bone and Joint. Our patients expect that the people providing them with services will be appropriately trained, licensed, and otherwise qualified to safely provide that care.
What differentiates us from other companies is our workforce focus. We see qualifications as a bare minimum requirement for belonging here; skills can be obtained, but values are another story. When we interview and hire candidates, the final decision always comes down to candidates' values and the degree to which those values align with or "fit" in our organization. This way, you can be assured that the trained, qualified professionals taking care of you and your loved ones will do the right thing, be accountable, and put your well-being ahead of their own interests.
Click here to see the members of our highly trained and patient-friendly staff.