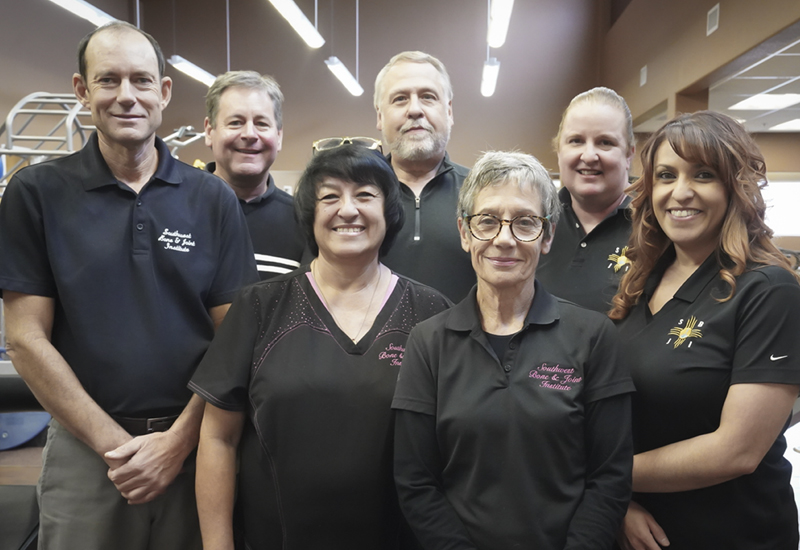 Physical Therapy
When SBJI initiated its Physical Therapy program in 2006, the goal was, and continues to be, to offer high quality orthopedic Physical Therapy to the southwest. Today, SBJI continues to work toward this goal by opening a new treatment facility in June of 2009 that offers a spacious contemporary gym, treatment rooms for individual care, and an expanded therapy staff that includes three physical therapists and two physical therapy technicians with many years of experience dealing with upper extremities, lower extremities, and spine problems..

The Physical Therapy program strives to provide service in a timely manner and offers individual treatment programs developed by the therapists and the patient to help reach patients' goals, whether they may desire to return to work, sports, or daily life. The program emphasizes personalized one-on-one treatment and manual therapies. Therapists also work with patients to develop home programs that empower patients and make their healing process quicker.

SBJI offers treatment for post surgical orthopedic patients, people trying to avoid surgery, and people just trying to recover from sprains, strains, and fractures.